Welcome!
Greetings and a warm welcome to you. I'm so glad you stopped by!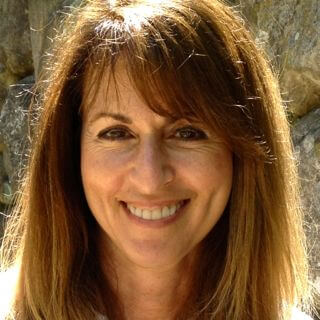 You desperately want peace and happiness in your life, but you don't know how to find it.
You've been feeling stressed, sad, stuck, and overwhelmed maybe for a very long time.
You're fed up and just can't figure out how to feel better!
You've tried everything—self-help books, therapy, workshops, and retreats. Yet you still worry. You still react in the same way to the same people and situations. You're still dealing with your past or resenting your childhood.
You hear and read about spiritual awakening, and you think it will solve all your problems. But you keep getting stuck, over and over. Shouldn't you feel better by now with all this inner work you're doing?
You're caught in thoughts that make you anxious—and they won't stop. And somehow you make choices in life that don't make you happy.
It feels like you'll never find your way out of the pain to the peace and joy you long for.
You just know there's something more.
And there is…
How do I know? I know because I've been there.
I'm a psychologist who loves this human life and the freedom that's possible to live it fully.
I help people desperately wanting to be happy. You know you get caught in deep-rooted patterns—you just don't know how to find your way out. I guide you, with the skills and insights you need, to finally get unstuck so you can move forward in your life feeling more confident, calm, and connected than you've ever felt.
My Story
My interest in suffering and the end of suffering is long standing. Like you, I just wanted to be happy. I put together an okay life of work and friends, but I kept experiencing anxiety, confusion, and problems with relationships.
For years I worked with well-intentioned therapists who tried to help me feel better about myself and my past, but very little changed in the way I felt or the choices I made in my life. I even became a clinical psychologist so I could study happiness and offer a healing space for others—and still I suffered.
Just feeling better wasn't enough for me…
I was born with a quality that made me a difficult kid to raise, which is that I would never take anyone's word for anything. If someone told me something, I needed to know it in my own experience. I was a rebellious teenager because I didn't take anything at face value. But this curiosity and fire to know served me well.
I kept searching, looking everywhere for relief from my problems. When I read in ancient spiritual teachings that it was possible to know deep and enduring peace, I believed it at the core of my being. I thought, "Maybe I could actually discover an end to my suffering!" I didn't know how to find this peace, but something in me said, "Yes!" I was absolutely on fire to figure out how to experience it.
Since the Buddha turned to meditation, so did I. I read about meditation for months before I told myself it was time to sit down and just do it. And that was a pivotal moment—because I started learning how to have a different relationship to the inner pain and confusion. I could just observe what I was experiencing rather than getting involved in the stories in my mind and playing out unhelpful patterns in my life.
Early on, I spent most of a 10-day silent meditation retreat in tears that felt like I was crying out lifetimes of sadness and grief I didn't even know were in me. I remember standing in the middle of the vast high desert in southern California where it seemed like ancient buried resentments were being released from my body and mind and carried away by the wind.
I returned to my everyday life feeling lighter and so much more relaxed, but I knew my journey wasn't finished. Just being mindful of thoughts and feelings still left me with burning questions about how to be free of suffering.
In my search, I came across deep spiritual teachings about the nature of happiness, sometimes called nonduality. And I made some life-changing discoveries.
Discovering why I was suffering so much…
These teachings directed me to an intense study of my thoughts and feelings to realize the peace that lies beyond them. Turning inward to explore whatever I was experiencing in the moment, worlds opened up. No wonder I was suffering! There were long-buried emotions and tons of physical sensations I hadn't realized were there.
I found fears, hurts, and tendencies like judging others and needing to be in control. I could see that these underlying thoughts and feelings were at the root of familiar story lines about myself and others that had occupied my mind space for decades.
The more I looked into my experience, with the sincere willingness to tell the truth, the more fear became apparent. So much fear had gone unnoticed!
There was a time when I would stop whenever I felt fear, close my eyes, and simply feel it. Many times during the day, I sat on my couch feeling physical tension, contracted chest and jaw muscles, and shallow breathing.
As I made the space for these sensations to be, without spinning in thought or wanting to change them, sometimes they would lessen, and sometimes not. But it didn't matter—it was relaxing to finally give up the fight and just be.
It wasn't immediate, but over time, I realized I felt less stressed. I didn't worry so much about making the right decision or trying to figure everything out. I was lighter, happier, and more loving with others. One morning I woke up and, much to my surprise, I realized that I hadn't been anxious for quite some time.
I kept studying how my thoughts affected my happiness…
I was feeling better, but I still wasn't completely at peace. Looking deeper, I discovered how thoughts cause suffering. If you pay attention to thoughts, especially the negative ones, and repeat them in your mind, they come to life with meaning and substance. And this is the beginning of a great deal of trouble.
I noticed that just about any time I was lost in thought, I was thinking negative ideas about myself, other people, situations, the past, or the future. When I was gripped by these thoughts, I felt anxious and unhappy, and my body was filled with tension.
One sunny day, I was lying outside on a lounge chair enjoying the peace and quiet. It came to me to experiment with thought and no thought. Every time I started thinking about something, I felt my body contract. And when I withdrew my attention from the thought to simply be present, I relaxed. I went back and forth a few times, and it became so apparent to me that engaging with thoughts created agitation and letting them go brought peace.
Taking this insight into my daily life, the more I became disinterested in thoughts—any thoughts—the happier I was. If I didn't give thoughts power by thinking about them and believing their content, I wasn't listening to their limitations, self-judgments, criticisms, worries, and pronouncements about what other people should say or do. I felt so alive! And way more connected to everyone and everything.
Experiencing peace now…
Over time, I made the amazing discovery: that who I am is not the unlovable, fearful self my thoughts tell me I am.
Just like a snake sheds its skin, I shed limiting, personal beliefs that were behind my fears. And the shedding revealed wide-open space, clarity about people and situations, a flow of creativity, and an aware, peaceful, and loving presence right here, at the heart of every experience I've ever had.
Where had this presence been? I was too distracted to recognize it because I focused on the content of my unhappy thoughts and feelings.
But when I breathe and open to the reality of the present moment, without paying attention to the commentary of thoughts, there are no problems here—no inadequate me, no fear, no painful past, and no self-doubt. This restful expanded space is what's always here and available at the core of every moment, and it's discovered once the attachment to thinking dissolves.
Seeing through these distorted and limiting thought patterns, I woke up to exactly what I'd been looking for all along: wholeness, fulfillment, and the deepest peace beyond imagination. And now I know that this experience is always available.
I truly found peace and happiness right here in any moment. Living this discovery is a continual unfolding. Old, familiar programmed patterns arise, and they're seen and unraveled. Emotions appear, and I welcome them with the deepest acceptance. I return to the present over and over by taking conscious breaths, reconnecting with my body, and rediscovering the aliveness that underlies everything. And each time is a homecoming. I am stable in the knowing that it's always possible to let go and find peace.
And now I live a normal human life. But what is ordinary on the surface is also extraordinary. The deepest peace…a heart overflowing…complete acceptance of things as they are…intimacy with people…clear seeing that simplifies choices…unwavering willingness to not move when things get hard. It's love in motion.
From Me to You
And now I'm so excited that I get to bring this sacred understanding to you and help you learn to live it in your everyday life. This work is my passion!
The way I work is unique because I integrate my conventional training as a psychologist with the deep and practical truths about peace and happiness. Together, we identify exactly how you suffer, and you learn to bring tools and insights to your in-the-moment experience to find the freedom that's always here as the truth of who you are. I'm honored to celebrate with you as the fog clears and you're more fully living your lovely, vibrant, fully alive self.
I love to support you on your journey! When you're ready, find out how to work with me here. And in the meantime, there's a lot here to support you—articles, videos, and the weekly Friday Inspiration newsletter. May your journey lead you to the deepest fulfillment.