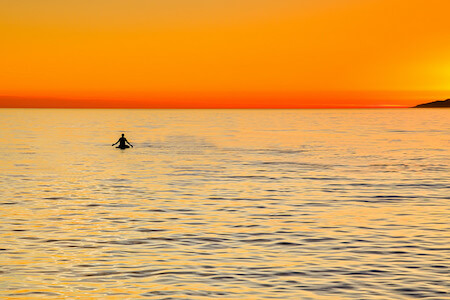 "In the beginner's mind there are many possibilities, but in the expert's there are few."
~Shunryu Suzuki
There's a phrase in Zen Buddhism known as "beginner's mind." I'm not a Buddhist, but I love that in any moment, all of us can be a beginner.
We can ignore the thoughts that constrict, judge, limit, and define. We can forget our histories and see the familiar ideas about ourselves as old news.
With empty mental space, we can open to reality directly—just as it is—experiencing everything freshly and with the deepest intimacy.
Know this: you can always begin again.
If you're not a beginner, then you think you're the one who knows—and that limits possibilities. That's what the quote at the top of this article means by "an expert."
Are you an expert in the judgments you hold of other people?
Are you an expert in how you evaluate yourself and your shortcomings?
Do you think you know how things should be?
Standing in beginner's mind, you forget everything you know…everything. Now you're fresh and innocent…and untouched by the repetitive and negative commentary of the mind.
Can you feel the openness you're experiencing now, not knowing anything? It's radical!
Here are some ways to enjoy beginner's mind:
Enter a situation with no memory or expectation based on past experience, and receive what unfolds;
Look at familiar objects as if you've never seen them before. Don't take them for granted. Be curious;
Act outside your comfort zone;
Show up in an interaction with someone you know forgetting the history between you;
Don't rely on common sense or the usual way. Now there's space for creativity.
Beginner's mind is don't know mind. It's a mind vast and open like the sky…empty of content, awake, infinitely creative, supremely aware.
Over and over, let go of what you know and return to the openness of beginner's mind…where you're poised and present, available to all…
I'm so glad you're here!
If you enjoyed this article, please share it with others and
sign up to receive
FREE articles, guided meditations, and access to key insights from Gail's book,
The End of Self-Help.